Award-Winning Carpet Cleaning Birmingham
Welcome to Edwards Jeffery – we're an award winning, independent business offering premium, high quality carpet cleaning in Birmingham and the surrounding areas.
We've cleaned and restored thousands of carpets, sofas and rugs over the years, and we've worked for many prestigious clients, including the BBC, restoring rugs for the popular TV series, Changing Rooms.
Here's what they had to say about a recent cleaning project:
"I wanted to let you know that Laurence Llewellyn Bowen was amazed at how well the rug had come up with cleaning, and wanted me to tell you what a great job you had done on it."
Unlike many local carpet cleaners, we're not a regular cleaning company that offers carpet cleaning as an add-on service – we actually specialise solely in professional carpet and upholstery cleaning.
Call us now on: 0121 369 0119 / 0800 211 8264
In order to get the very best carpet cleaning results, a cleaning technician should have professional training, technical knowledge, and use the appropriate cleaning chemicals and equipment.
Carpet cleaning is not a task for untrained and uninsured cleaners.
Fully Insured Carpet Cleaning & Sanitisation
We're fully insured and fully trained and our carpet cleaning process is safe, thorough and effective, and our cleaning products are antibacterial, antimicrobial and antiviral, with a kill rate of 99.9999% (kill log 6).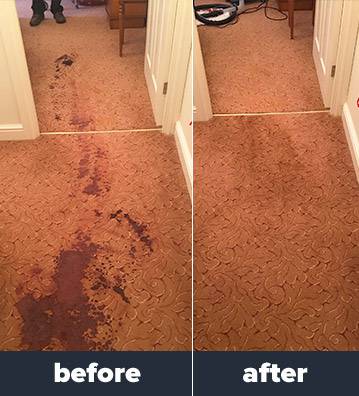 Call us now on: 0121 369 0119 / 0800 211 8264
Our hot water extraction method of carpet cleaning (sometimes referred to as HWE or steam cleaning) is recommended by the NHS as an effective treatment of germs.
Our methods pose no risk of damaging or shrinking your carpets and you'll be able to walk on them as soon as we've finished the cleaning process.
This is because we use petrol-powered van mounted carpet cleaning machines that achieve industry leading results and drying times.
Multi Award-Winning Carpet Cleaning Company
Call us now on: 0121 369 0119 / 0800 211 8264
We're incredibly proud to have been ranked in the top 100 overall businesses in the UK for the "Best Of Awards", and also placed 1st in the Carpet & Upholstery Cleaning category for the whole of the UK.
These awards required that every single review was independently checked for authenticity.
Great customer service is at the heart of everything we do and is what has helped us grow into an established carpet cleaning company in the West Midlands.
Hiring an experienced carpet and upholstery cleaning company can save you a small fortune in replacement carpets and furnishings, and we take great pride in delighting our customers with our results and service.
When you choose Edwards Jeffery, we promise to always treat you and your home with respect.
Why we're different from other carpet cleaning companies in Birmingham
The cost of carpet cleaning equipment and solutions varies greatly, and so do the standard of results attained from various carpet cleaning methods.
Unlike many companies that use cheaper electric portables, we have invested in the powerful Hydramaster Boxxer 423s carpet cleaning truck-mount machines.
The combination of our equipment and our attention to detail sets us apart from the many part-time carpet cleaners in Birmingham that operate cheap equipment with little to no training.
Call us now on: 0121 369 0119 / 0800 211 8264
Here are just some of the benefits of our professional cleaning service:
Powerful & safe van-mounted carpet cleaning: We operate the Hydramaster Boxxer 423s machines. These machines achieve unbeatable results on stubborn dirt and stains and result in carpets that are dry in just an hour or two.
Removes viruses & bacteria: Our cleaning solutions and Hot Water Extraction (HWE) method of carpet cleaning (find out more about what is the best way to clean carpets) are proven to be effective at removing bacteria, viruses and allergens from carpets and upholstery.
Deep cleaning, effective stain removal & long lasting results: Our cleaning process extracts soil and grit from deep in the carpet pile and not just the surface fibres. Your carpets dry rapidly, stay clean and we leave no sticky chemical residues behind in your carpets.
Transparent Pricing: Our prices are honest and transparent and we don't use cheap sales tricks or tactics. There are never any hidden costs with our cleaning service and we do not charge extra for stain removal or "deep cleaning."
(Important: Don't Choose Any Carpet Cleaning Company Before Reading This First)
Specialist Cleaning Services We Offer In Birmingham & The West Midlands
We've invested a great deal of time and money in the best specialist training and machinery – learning and working from the best in the industry.
We currently offer the following specialist cleaning and restoration services in Birmingham:
Carpet Cleaning
Our birmingham carpet cleaning service is the most advanced and trusted in the West Midlands. We guarantee you won't get better results from any other carpet cleaners. We're the preferred choice of companies such as The Inland Revenue, the BBC among many prestigious hotels.
Upholstery Cleaning
Our upholstery cleaning process is family and pet safe and results in beautifully clean sofas and furnishings. Our methods are perfectly safe and effective even with the most delicate of fibres and avoids over-wetting and the potential of damage. This is why we're the most trusted upholstery cleaners in Birmingham.
Rug Cleaning
We clean all types of rugs, including synthetic, shag pile, oriental and Persian rugs. We have vast experience in the different methods of rug cleaning and only use use solutions that are safe. Some rugs benefit from being cleaned off-site – please call for further advice.
Our Promise
We personally guarantee that you'll be 100% happy with our service.
And if you're not happy that we've carried out our work to the best of our ability then we'll re-clean at no extra cost to you.
If we can't get your carpets beautifully clean, then nobody can!
For a free quotation for professional carpet cleaning in Birmingham, simply give us a call today on 0121 369 0119 or 0800 211 8264.
Blog Posts
Pages
Categories
Monthly