Autumn: The Most Important Time Of Year to Get Your Carpets Professionally Cleaned
Although spring is the time of year most often associated with household tasks and cleaning, the Autumn months are when the most thorough cleaning should be organised.
This is because Autumn is a time when allergies increase due to an increase in carpet dust mites and harmful bacteria.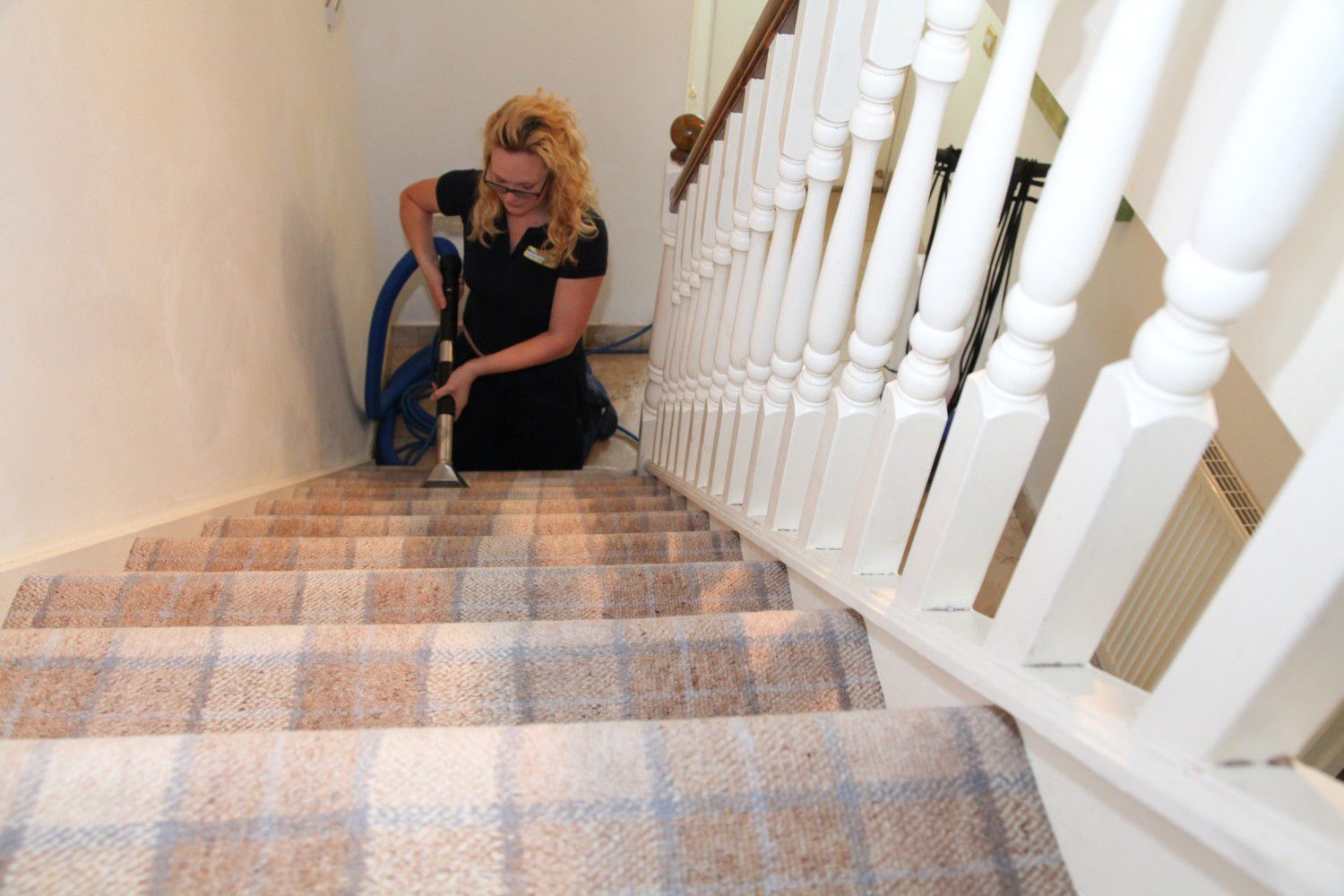 Here's what Dr Lisa Ackerley, a professor of environmental health at the University of Salford has to say:
"A perfect indoor storm of falling night-time temperatures, central heating being turned up and closed windows having inadequate vacuuming means that autumn is "the perfect time for carpets to house potentially harmful microbes and dust mite allergens."
There's no doubt that as the long cold days draw in, it's tempting to close all your windows 24 hours a day and crank up the central heating.
But this only makes the problem worse. Reducing ventilation will increase moisture in your home's atmosphere and provide the perfect breeding ground for bacteria, dust mites and other such allergens.
To manage and minimise the problem, Dr Ackerley recommends using a powerful vacuum cleaner and carrying out a thorough, deep Autumn clean, while ventilating your home when convenient.
"Skin flakes, dust, dirt, food crumbs and anything that has come in the house from pets and shoes gets trapped in the carpet and other soft furnishings. With that in mind, thorough vacuuming is essential to minimise health risks. In my view, doing this at this time of the year is far more important that the traditional spring clean, which has far less importance from a health perspective."
Indeed, investing in and using a powerful vacuum will certainly help remove pet dander, hairs and dead dust mites. But in order to completely remove these troublesome allergens, a deep professional carpet clean is essential at this time of year.
We use a powerful Hydramaster truckmount carpet cleaning machine that offers high temperature steam cleaning and effectively removes dust mites from your carpets.
For a free quotation for your Autumn carpet clean, call us on 0800 028 2788 or 07530 532208
https://edwardsjefferycarpetcleaning.co.uk/wp-content/uploads/2013/09/ejcarpetclean-logo.png
0
0
edwardsjeffery
https://edwardsjefferycarpetcleaning.co.uk/wp-content/uploads/2013/09/ejcarpetclean-logo.png
edwardsjeffery
2016-09-20 11:04:18
2016-09-20 11:04:18
Autumn: The Most Important Time Of Year to Get Your Carpets Professionally Cleaned